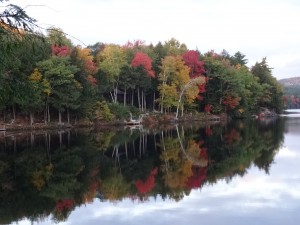 Avoid blowing grass clippings or raking leaves into the lake. These actions can contribute phosphorous to our lake and lead to nuisance algal and plant growth. See how to prevent phosphorous from getting into Lake Winona.
Take one last boat excursion to check for potential invasive species. NH LAKES Lake Host Program has made 20 'saves' this season alone – preventing aquatic invasive species from entering or exiting a waterbody. Learn what to do if you think you spot an exotic species in your lake.
Protect the lake from polluted runoff by preparing your property to soak up snowmelt and spring rains. Install filtration area along rooflines and driveways & stabilize eroded areas with vegetation. Learn how here.