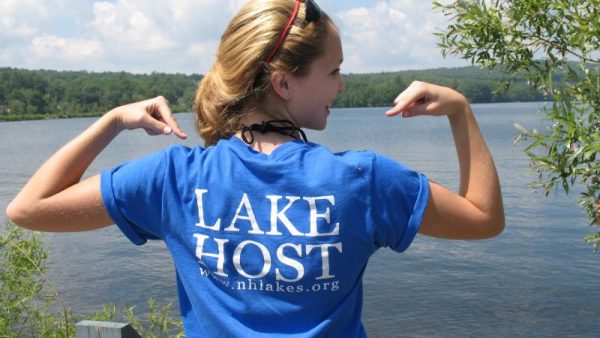 We will finally kick off our Lake Winona Lake Host Program this Saturday, June 22. Due to a lack of interest among lake owners in volunteering and difficulty finding paid hosts (we are paying $11 an hour if you know someone interested) we will have spotty coverage on weekends when we have the most drop ins at our ramp. Both Lake Waukewan and Lake Wicwas are struggling to keep consistent coverage at their ramps this year, too; some area lakes have increased their paid lake host hourly rate to $20/hr to ensure coverage.
For Lake Winona, the Lake Host program is a critical "line of defense" to ensure our lake remains free of aquatic invasive species, particularly milfoil, which has taken hold in Winnipesaukee and Squam Lake making those areas inaccessible to boats and swimmers. Removal of milfoil by trained divers is how these lakes have taken action to remove the aggressive plant, costing their lakes six figures.
Last year, thanks to the efforts of paid and volunteer Lake Hosts, 196 complimentary boat and watercraft inspections were conducted at Lake Winona's boat launch (36 of these inspections were motor boats). Statewide, the NH Lake Host program conducted over 83,000 courtesy boat inspections across 106 boat ramps statewide and made 26 'saves' of aquatic invasive species!
Volunteers Needed
We need volunteer Lake Hosts. Volunteers work a 2-hour shift on either Saturday or Sunday, between 8 AM and 4 PM. These volunteer hours count towards our local match requirement for the grant we received this year to cover paid Lake Hosts. Please contact Nora Foster directly at 603-677-6281 to volunteer.